Process and archive e-mail invoices
invoicefetcher.email automatically collect your incoming invoices and transfer them directly to your accounting department!
How does invoicefetcher.email work?
1

Create your own stand-alone mailbox by choosing an email address.

2

Forward your e-mail with invoice as attachment or without to your individual invoicefetcher.email address.

3

Once processed, we automatically forward your PDF invoice to your further system.
Your e-mail inbox at invoicefetcher®.
With invoicefetcher.email we receive your invoices by e-mail.
Whether manually or permanently forwarded, defined by Outlook rule or connected to the scanner in the office. invoicefetcher.email accepts everything.
An e-mail without PDF attachments is automatically converted to a PDF document and transferred to our invoice overview. If you wish, we can automatically forward your invoices to our partners online bookkeeping or DMS systems via interface. Always with the goal: Set up and run!
These functions are waiting for you
Stand-alone email inbox
The basis is an independent e-mail mailbox to which you forward your invoice e-mails.
Own e-mail address for invoices
Your mailbox has a desired e-mail address, which you can define yourself. E.g. musterfirma@invoicefetcher.email
Automatic PDF conversion
If your incoming e-mail has no PDF attachments, we will convert the entire e-mail into a PDF.
Blacklist and Whitelist
You can protect your email inbox with approved or blocked email senders.
Spam protection
Incoming e-mails are subjected to DKIM, SPF and spam checks and are strictly rejected.
Forward invoices to apps
Attachments or converted e-mails are transmitted fully automatically to your accounting program or DMS system via interface every 30 minutes, every full and half hour.
Frequently Asked Questions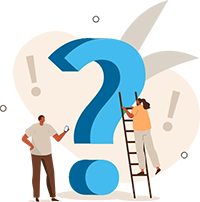 Can I choose my e-mail address myself?

Your e-mail address can consist of your name, company name or your VAT identification number (VAT ID). You have the choice. For example: musterfirma@invoicefetcher.email

Are e-mail invoices that do not have attachments also processed?

HTML invoice emails are converted by our Multithread PDF Converter. Your invoice is always available in PDF format.

Is the invoice document flow traceable?

Our document cycle is documented by time stamps and checksums. We know when a document was downloaded from a portal or received by e-mail. The checksum is available to us at all times and we know when and with which number the invoice document is with a third-party provider (app). We link converted e-mails and HTML invoices with the PDF invoice.

What happens if I forward an e-mail several times with the same invoice?

Our multi-level and proven duplicate check immediately sorts out duplicate documents and invoices.

Do you use other cloud service providers or software providers for invoicefetcher.email?

We develop the app invoicefetcher.email in our house. We did not use third and fourth service providers or software services.
The storage and processing of your data takes place exclusively in our software. This takes place on servers at Hetzner Online in Germany.

How do I set up a forwarding rule from my e-mail application?

The following instructions are currently available:
invoicefetcher.email is available from Standard Rate
Register now and set up invoicefetcher.email